Product manager / Редактор / Creator / Продюсер персонализированного контента в ЗОЖ-приложение
В архиве с 4 декабря 2022
Требуемый опыт работы: 1–3 года
Полная занятость, полный день
Вакансия в архиве
Работодатель, вероятно, уже нашел нужного кандидата и больше не принимает отклики на эту вакансию
Похожие вакансии
Москва,
Балтийская
и еще 2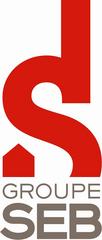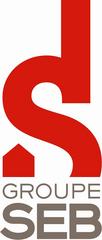 Launching and promotion of new products. Assortment management. Price setting. Market and industry research, competition analysis. Sales forecasting.
At least 2 years of experience as a Product Manager. Experience in the electronics market or FMCG is an advantage.
Откликнитесь среди первых
Refine FinTech products vision: Digital Banking OR Payment Gateways OR Crypto-Fiat projects and maintain the Products' Roadmap in collaboration...
You have strong written and verbal English and Russian skills to efficiently and effectively communicate with engineering teams.
Работодатель сейчас онлайн
Откликнитесь среди первых
Выезд по объектам компании для проведения видео/фото сессий (исключительно Москва). Организация и проведение съёмочного процесса. Качественный монтаж материала для...
Вы обожаете тему строительства и дизайна интерьера. Предоставить кейсы.
Москва,
Севастопольская
и еще 1 
Откликнитесь среди первых
Ведение Telegram канала. Составление контент плана на день (7 постов в день каждые 2 часа). Красивая съемка продукции для дальнейшего...
Умение говорить на камеру (для круглешков в Telegram). Знания базовой обработки фотографий/видео. Умение работать со светом и фоном.
Запускать продукт - от анализа рынка до первых продаж. Выстраивать продуктовую аналитику и метрики роста. Разрабатывать и внедрять инициативы по росту...
Успешные кейсы создания, развития и продвижения продуктов в e-com. Опыт категорийного менеджера в большом FMCG.
Работодатель сейчас онлайн
Москва,
Белорусская
и еще 2 
Разрабатывать и реализовывать стратегию развития продукта, за который вы будете отвечать. Планирование и управление годовым RoadMap (видение ценностей продукта/доработки...
Опыт работы на позиции Product Manager в ИТ компании (продукт b2b) от 3 лет. Успешный опыт запуска/выведения...