HR - менеджер
В архиве с 14 декабря 2022
Требуемый опыт работы: 1–3 года
Полная занятость, полный день
Вакансия в архиве
Работодатель, вероятно, уже нашел нужного кандидата и больше не принимает отклики на эту вакансию
Похожие вакансии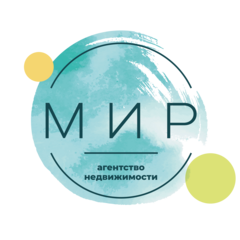 Откликнитесь среди первых
Публиковать вакансий на работных сайтах. Вести полный цикл работы с кандидатом: от сорсинга до адаптационных бесед. Осуществлять сбор и формирование...
Высшее образование - обязательно, как и опыт работы в подборе персонала. Знание понятия "компетенция" и умение измерять компетенции. Владение различными методами...
Работодатель сейчас онлайн
Откликнитесь среди первых
Рекрутмент: эффективный найм сотрудников по брифам внутренних Заказчиков, соблюдение поставленные DL по закрытию позиций. Работа со специализациями DIGITAL /IT/ MEDIA...
Желание узнавать новые подходы в рекрутменте. Эмпатия и большое желание развиваться в HR.
Массовый подбор персонала на открытые вакансии. Проведение собеседований, оценка кандидатов. Участие в корпоративной жизни компании. Выполнение плановых показателей.
Опыт работы от полу года на позиции HR-менеджера желателен . Желание работать и развиваться в сфере HR. Высокие коммуникативные способности...
Среди наших проектов: Грантовый конкурс от PepsiCo для организаций, которые помогают развитию инклюзивной среды. Акция по привлечению внимания общественности к...
Опыт от 3 лет работы в HR за последние 5 лет (и официальный и неофициальный). Опыт найма нелинейных сотрудников, проджектов...
Откликнитесь среди первых
Full recruitment cycle. Onboarding. Optimization and automation of HR processes. Assistance in organizing employer branding events. Participation in the development...
Primary requirement: Proficiency in business correspondence (level B2 and above) in English. Knowledge of German will be an added...
Работодатель сейчас онлайн


Выполнение плана по подбору, подбор персонала на открытые позиции компании. Организация тестирования кандидатов, координация собеседований на уровне Руководителей, сопровождение кандидатов...
Высшее образование. Опыт в подборе от 3 лет. Опыт ведения одновременно не менее 10 вакансий. Опыт закрытия сложных, технических вакансий.